Emergency Preparedness for Parents
One never knows when an emergency or disaster will occur. Does your child care program have a plan in place to help ensure your children are safe and secure if disaster strikes? If not, we encourage you to have a conversation with your provider regarding the need to have a disaster plan in place. Resources are available (see Resources, top right) to help providers formulate a plan. To help ensure the safety of your children, ask your provider the following questions:
Are all staff familiar with the emergency preparedness plan?
Do you know how they will contact you?
Are emergency phone numbers posted near the phone?
Do the local emergency response team entities know that your child's provider is caring for children in the community?
Where will the children go if an evacuation is required?
Does the program practice emergency drills?
Does the program have first aid and disaster kits?
Is there a means of transportation available to take all of the children to a safe location?
Does the plan include plans to create a shelter-in-place, as a means to seal off indoor space and prevent outside air from circulating indoors?
Does the plan include a strategy for implementing a lock-down within the facility?
Emergency Preparedness for Child Care Programs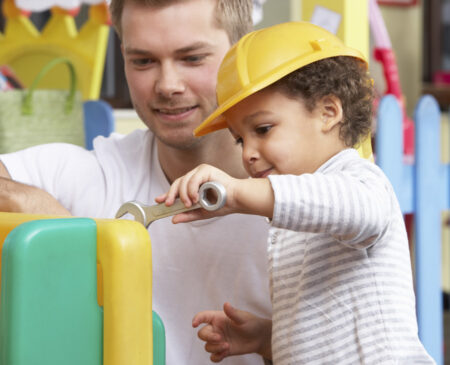 Programs that care for children have a responsibility to prepare for emergencies and disasters to ensure their safety. Save the Children offers free training on writing an emergency preparedness plan. Other helpful resources are available (see Resources, right). At a minimum, plans should include a list of emergency response contact numbers, contact with the local emergency response teams in your community, a list of materials you would need in a disaster kit that would meet the age and developmental needs of the children in your care, a schedule of emergency drills, possible locations where you would take the children in the event your must evacuate your facility, a plan to create a shelter-in-place, a lockdown strategy, a transportation plan, and a communication plan. All staff should be trained in how to respond to emergencies and be familiar with the program's emergency preparedness plan.